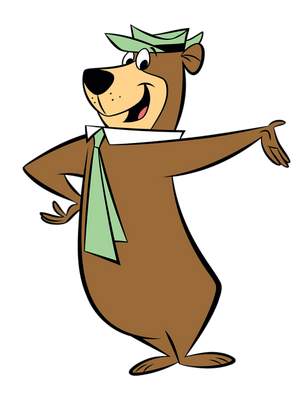 Yogi Bear was one of Hanna-Barbera's earliest TV characters, and (possibly) the most successful.
He originally made his debut in 1958 as a supporting character in The Huckleberry Hound Show. Yogi Bear was the first breakout, eventually gaining more popularity than Huckleberry Hound. In January 1961, he was given his own show, The Yogi Bear Show.
Ad blocker interference detected!
Wikia is a free-to-use site that makes money from advertising. We have a modified experience for viewers using ad blockers

Wikia is not accessible if you've made further modifications. Remove the custom ad blocker rule(s) and the page will load as expected.