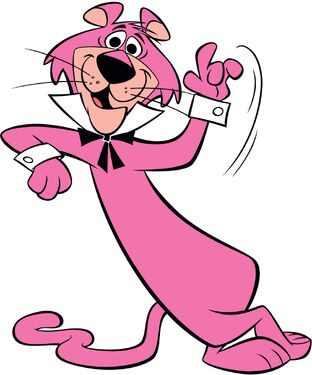 Snagglepuss is a Hanna-Barbera cartoon character created in 1959, Snagglepuss a pink anthropomorphic mountain lion voiced by Daws Butler. He is best known for his famous catchphrase, "Heavens to Murgatroyd!", along with phrases such as "Exit, stage left!". He alway uses a gentleman accent when he speaks.
Ad blocker interference detected!
Wikia is a free-to-use site that makes money from advertising. We have a modified experience for viewers using ad blockers

Wikia is not accessible if you've made further modifications. Remove the custom ad blocker rule(s) and the page will load as expected.