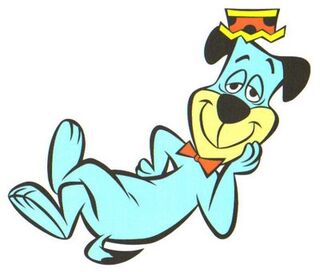 Huckleberry "Huck" Hound is a character created in 1958 for cartoons produced by Hanna-Barbera. He is an anthropomorphic blue dog who speaks with a Southern drawl, with a relaxed, sweet, and well-intentioned personality. He was originally featured as the star of The Huckleberry Hound Show, and he would later be prominently featured in many other Hanna-Barbera television shows and specials, often alongside his old co-star Yogi Bear.
Ad blocker interference detected!
Wikia is a free-to-use site that makes money from advertising. We have a modified experience for viewers using ad blockers

Wikia is not accessible if you've made further modifications. Remove the custom ad blocker rule(s) and the page will load as expected.